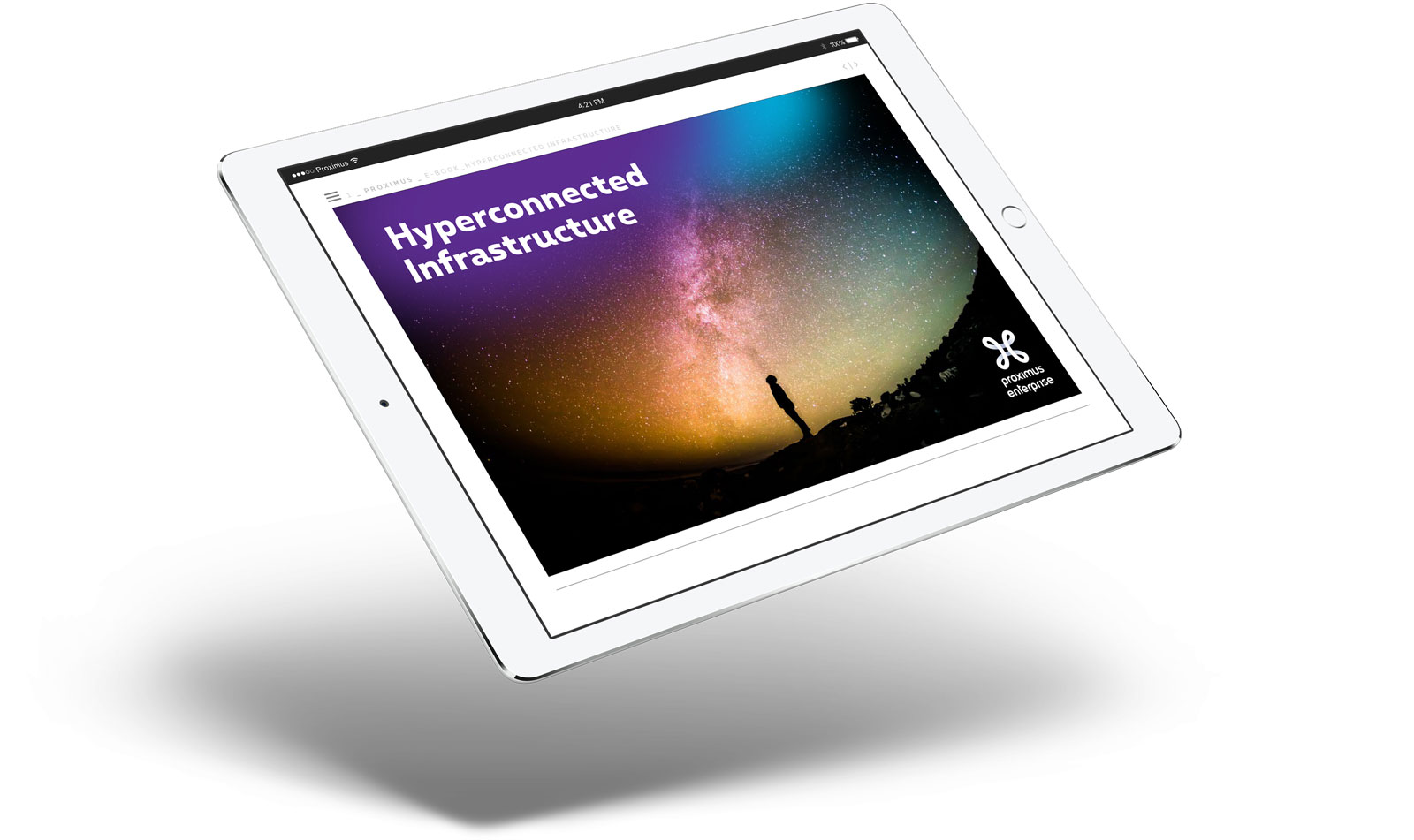 Welcome to this brave new world with millions of apps, billions of people and trillions of things interconnected. A world that is driven by cloud, mobile, social and data: the four elements that provide the backbone for a whole host of new innovations, like IoT, blockchain, AI, advanced automation and more. And of course, this has huge consequences for your IT infrastructure.

Your IT needs to evolve towards a virtualized ecosystem, where basic components such as storage, network, devices and applications operate in unison.

How can you make this possible? Read all about it in the e-book about Hyperconnected Infrastructure:
The benefits of a Hyperconnected Infrastructure
The different building blocks to make it happen
The way to a Hyperconnected Infrastructure
The elements that come together in a smart building
Furthermore, you'll get inspired by a lot of testimonials
Enjoy!
The Proximus Team